Financial Planning & Analysis Manager/Sr Manager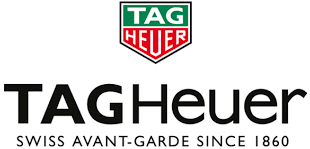 TAG Heuer
Position
Position Title: Financial Planning & Analysis Manager/Sr Manager
Brand: LVMH Watch & Jewelry (TAG Heuer and Zenith)
Reports to: Finance Director
Location: Springfield, NJ
POSITION SUMMARY
This function is responsible for budget and forecast processes, monthly and quarterly financial reporting including variance analysis and dashboards for TAG Heuer and Zenith brands in North America and Caribbean Latin America. Serves as key Finance partner to internal departments and headquarters.
REPORTING RELATIONSHIPS
Reports to the Finance Director. Regularly interacts with senior leadership, members of the Finance team, commercial organization and marketing team. Liaise with the HQ finance team to ensure the global finance objectives and group reporting requirements are met. This position has no direct reports.
STRENGTHS FOR SUCCESS
Extensive knowledge of financial modeling, reporting, and budgeting
Someone with a hands-on attitude and a strong desire to deliver and grow in a fast-paced environment
Experience creating and managing financial models and forecasts and understanding of financial analysis with the ability to evaluate and explain variances
A strong communicator with the ability to lead discussions while improving business partners' understanding of financial performance
Highest standards of accuracy, organization, and precision
Profile
ESSENTIAL JOB FUNCTIONS
Own and manage the financial budget and forecast processes for all brands
Lead and prepare the monthly financial reporting package for TAG Heuer and Zenith
Oversee monthly variance analysis of actual financial performance vs. budget forecast including leading monthly P&L reporting to VP of Finance, President and business partners
Partner with the Accounting team for month-end close reporting, driving internal processes to maintain and improve predictability of financial results
Responsible for the meetings with departmental leaders to analyze how their respective budget
Develop robust financial analysis models to streamline decision-making
Ensure financial objectives such as margins, growth, efficiency, productivity, ROI etc. are appropriately analyzed
Identify and track key performance metrics pertaining to business operations
Aiding in month-end close (example: reclasses, accrual preparations, expense changes, etc.)
Analyze expense trends and prepare monthly performance reports for senior management, summarizing results to budget and forecast
Business partner to Marketing team: (review actuals to budget with team, manage month end close process/accruals)
Oversee and develop Junior Analyst.
Improve existing excel models and their functionality
Conduct ad hoc analyses both through management directive and independently to analyze business operations and preparing recommendations for actions and controls
Support new projects by assisting in evaluating P&L and its results, developing reports, and providing post analysis.
Respond to finance related queries from internal departments and ensuring follow-up in a timely manner.
Participate in audits (internal and external)
KNOWLEDGE, SKILLS & ABILITIES
Highly business minded (thorough understanding of financial statements and P&L)
Must have exceptional analytical skills and possess an advanced skill level in Microsoft Excel
Detail oriented, organized, and analytical
Ability to work independently with minimal supervision
Priority Setting: determines the interrelationships and relative importance of tasks and acts accordingly.
Ability to multi-task and balance multiple projects at once
Strong interpersonal, organizational and communication skills; experience communicating with executive level leadership on a regular basis
Experience using a very hands-on approach with a positive and professional attitude.
Proven ability to build financial models for budget and forecast
Works well within a team as well as autonomously
Expected salary:

Job date: Sun, 09 Oct 2022 07:08:56 GMT