Archivist II – Local Government/Utah State Historical Records Advisory Board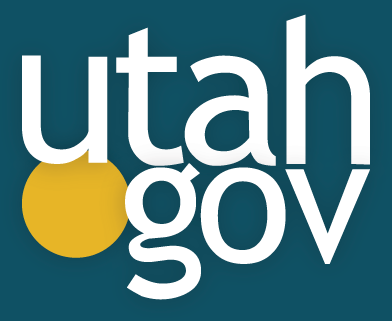 Job Description
The Division of Archives is looking for a new Archivist on the Local Government team! Are you an Archivist with a passion for people? Can you work with a variety of people and organizations? Do your fingers itch to work with historical records? Apply today!
Principal Duties

In this Archivist position, you will:
Provide administrative support to the Utah State Historical Records Advisory Board (USHRAB), such as scheduling meetings, taking minutes, and facilitating communication.
Manage federal grant funds and coordinate the USHRAB's re-grant program.
Lead outreach efforts to raise awareness of the USHRAB and coordinate the USHRAB training program.
Coordinate with a statewide network of organizations that provide services and resources to Utah's cultural heritage community.
Provide archival expertise to local government entities, which includes a diverse group of people with a variety of interesting records.
Provide archival evaluation of records for administrative, fiscal, legal, historic, and research values.
Process records that are newly transferred to the Archives and/or already in Archives custody to improve ease of access to the records. Identify, describe, appraise, process, reformat, and preserve records in accordance with State Archives policies.
Create reference materials and finding aids to facilitate public access to records.
Participate in outreach efforts to promote the division to relevant stakeholders.
Participate in the division Continuity of Operations Program to create and implement an emergency planning and response program.
The Best Qualified Candidate

The best qualified candidate for this position will have:

Experience working with groups of diverse people.
Experience in archival standards and policies; including identification, description, appraisal, processing, reformatting, preservation, and creation of reference materials.
Experience managing grant applications and grant funding.
Effective communication and writing skills.
Effective time management and organizational skills particularly in meeting firm deadlines.
Additional preference may be given to applicants with a master's or bachelor's degree in Library Information Science, History, or a related field.
Why You Should Join Our Team

This is your chance to get your hands on all the cool, old stuff that archivists and historians love! The Division of Archives is an energetic, collaborative office with several cross-sectional teams working together on a variety of interesting and unusual projects, from state records to genealogy to historical oddities. We're always discovering ways to use these records in new and interesting ways using emerging preservation technologies. We work closely with public entities of all sorts, from the Governor's office to the governments of the smallest counties and cities in the state, so each day is different. Join our team in a rapidly changing field and enjoy all this, plus the state's awesome !
The Division

The purpose of the is to assist Utah government agencies in the efficient management of their records, to preserve those records of enduring value, and to provide quality access to public information.
Supplemental Information
Working Conditions and Physical Requirements
Risks found in the typical office setting, which is adequately lighted, heated and ventilated, e.g., safe use of office equipment, avoiding trips and falls, observing fire regulations, etc.
Typically, the employee may sit comfortably to perform the work; however, there may be some walking; standing; bending; carrying light items; driving an automobile, lifting boxes weighing up to 50 lbs.,etc. Special physical demands are not required to perform the work.
DHRM rules apply for promotions/transfers.
Benefits:

The State of Utah offers eligible employees a variety of benefits including medical, dental, life and disability insurance, as well as a comprehensive leave program. Please click the following link for a detailed information page: . To access a Total Compensation Calculator in Excel format click .
FMLA General Notice:

(right click + open link in new tab)

(clic derecho + abrir en una pestaña nueva?)

Expected salary: $18.36 – 29.1 per hour USD

Job date: Thu, 13 Oct 2022 05:34:19 GMT