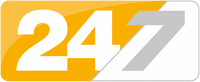 24-7 Recruitment Services
DHL The Range are currently recruiting for Good Out Administrator to join their 1million sq foot warehouse (which is the size of 14.5 football pitches) ,Avonmouth, Bristol, BS35 4GH.
This distribution centre will support the 170 existing Range stores around the UK and further stores that are due to be opened this year.
Do you have previous experience in a Warehouse environment? Are you looking for your next career move?
As a Good Out Administrator you will be:
Data entry on to spreadsheets
Planning / preparing order picking
Prepare loading paperwork
Dealing first hand with delivery drivers
Dispatching paperwork systematically
Any other paperwork to support transport department
As a Good Out Administrator you will work:
Rotational Shifts – One week 6am-2pm and next week 2pm – 10pm
Can be any 5 days out of 7
As a Stock Controller you will receive a salary of £13.65 (basic) and £14.15 after 12 weeks.
what we need from you as a Good Out Administrator:
Experience using all Microsoft packages-Excel,outlook,work.
Administrative experience in warehouse or logistic settings preferable but no essential.
Excellent communication skills as you will be dealing with inbound and outbound calls and emails to customers.
A few extras:
24-7 on-site team for support
up to 28 days holidays (accrual)
Canteen with vending machines, Fridges, microwaves etc
Secure on-site parking with bicycle shed
Weekly pay
Participation in raffles
Employee of the month
Full training
Career progression
Full PPE
Please click apply or call the team a call on 01454 632 788

Expected salary:

Job date: Thu, 13 Oct 2022 07:55:46 GMT