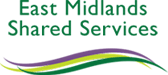 An exciting opportunity for a Technical Assistant to join the Safe and Sustainable Travel Team to assist with the delivery of integrated strategies that promote the safe and sustainable use of the transport network throughout Leicestershire.
The successful candidate will predominantly provide technical and administrative day to day support for the Public Transport strand of the Team, as well as assist from time to time other workstreams including Public Rights of Way and may require working at multiple sites and assisting with off-site events. The role will also involve supporting senior officers and the Team Manager with the day to day team business processes.
Main Duties
Processing of local bus service registrations
Collate, check, input and maintain a range of data associated with the work of the team.
Support senior officers with development of information to promote the safe and sustainable use Leicestershire's transport network
Provide administrative support with Public Rights of Way work and the promotion of the PROW network.
ESSENTIAL REQUIREMENTS:
Good standard of education including English and Mathematics at GCSE Grade A-C (or equivalent)
Good verbal and written communication skills.
Good organisational skills and the ability to prioritise work.
A willingness to be flexible, learn and undertake a variety of different tasks.
Familiar with ICT, entering and retrieving data on computer systems.
Good team worker.
Ability to work with accuracy and attention to detail.
Please see the Job Description / Person Specification which are attached further down on this page
For informal enquires please contact Rachel Pagett , Tel: 0116 305 6551 Email: or Yusuf Isat Tel: 0116 305 7279 Email:
Leicestershire County Council is committed to Smarter Working and understands the benefits of supporting employees to manage their work and life balance, whilst meeting the needs of the service.
We are supportive of flexible working and candidates who wish to discuss this should contact Rachel/Yusuf (recruiting managers) to discuss what is possible for this role. Examples may include requests for flexible working patterns, term-time working, part-time hours, compressed hours, flexible start and finish times, home/ remote working etc.
Please apply sending us your CV as well a supporting statement, detailing how you meet the requirements of the post. The supporting statement should be no longer than 500 wordsand be incorporated into your CV, to form a single document.
Equality and diversity is everyone's business. Here at the council, we've been building on strong foundations since achieving 'excellent' status in 2011 under the Equality Framework for Local Government. We have a corporate Equalities Board, supported by departmental equality groups and also our staff groups for Black, Asian and Multi Ethnic Staff, Disabled Workers, LGBT+ and Carers. We believe that a strong, diverse workforce will bring together different perspectives and ideas. To find out more please click .
For further information about working for Leicestershire County Council, please click .
If you have any technical issues completing your application form please contact

Expected salary:

Job date: Thu, 29 Sep 2022 03:12:05 GMT