Administrative Coordinator 3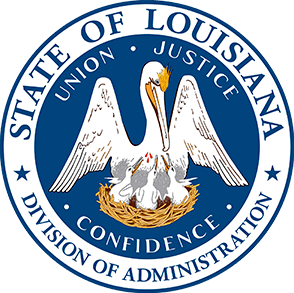 Supplemental Information
Applicants must have Civil Service test scores for 8500-Office Support Exam in order to be considered for this vacancy unless exempted by Civil Service rule or policy. If you do not have a score prior to applying to this posting, it may result in your application not being considered.
Applicants without current test scores can apply to take the test .
To apply for this vacancy, click on the "Apply" link above and complete an electronic application, which can be used for this vacancy as well as future job opportunities. Applicants are responsible for checking the status of their application to determine where they are in the recruitment process. Further status message information is located under the Information section of the Current Job Opportunities page.
*Resumes WILL NOT be accepted in lieu of completed education and experience sections on your application. Applications may be rejected if incomplete.*
For further information about this vacancy contact:
Kelley Villeneuve
Louisiana Board of Pharmacy Kvilleneuve@pharmacy.la.gov
Qualifications
MINIMUM QUALIFICATIONS:
Two years of experience in which clerical work was a major duty.
SUBSTITUTIONS:
Training in a business or clerical-related curriculum in a business school or technical institute will substitute for the required experience on the basis of six months of training for six months of experience for a maximum of one year of the required experience.
Completion of a business or clerical-related curriculum in a business school or technical institute will substitute for a maximum of one year of the required experience.
College training will substitute for the required experience on the basis of 15 semester hours for six months of experience.
NOTE:
Business or technical school training with less than completion will only be credited in six month increments. Similarly, college training will only be credited in 15 semester hour increments.
NOTE:
Any college hours or degree must be from a school accredited by one of the following regional accrediting bodies: the Middle States Commission on Higher Education; the New England Commission of Higher Education; the Higher Learning Commission; the Northwest Commission on Colleges and Universities; the Southern Association of Colleges and Schools; and the Western Association of Schools and Colleges.
Job Concepts
Function of Work:

To perform a wide variety of clerical duties that requires independent judgment to accomplish in support of the staff members and/or operations of an organizational unit or program.
Some discretion is required in the performance of these duties. Duties begin to expand in scope and complexity, and develop into departmental-program duties.
Level of Work:

Advanced.
Supervision Received:

General from higher-level clerical and/or supervisory personnel.
Supervision Exercised:

May supervise 1-2 lower-level personnel.
Location of Work:

May be used by all state agencies.
Job Distinctions:

Differs from Administrative Coordinator 2 by the presence of responsibility for clerical duties that involve greater scope and complexity, including initial program duties.
Differs from Administrative Coordinator 4 by the absence of paraprofessional duties that involve a higher degree of specialization, complexity, and/or independent judgment.
Examples of Work
NOTE: Positions allocated at this level tend to focus on numerous examples of work as listed below:
Performs responsible, initial departmental-program duties in accordance with rules, regulations, and policies. May involve communication with other departments, customers, etc.
Processes routine paperwork and/or enters data into a department log or database in the servicing of a customer.
Develops procedures and guidelines related to the imaging of documents; maintains a log of imaged files; may serve as leadworker over other imaging positions.
Prepares requisitions for the purchase of supplies; may involve entering information into an automated system.
Compiles information from various sources and prepares specialized reports; formats reports according to department standards.
Serves as clerical assistant to a manager, which could include keeping appointment schedule, preparing travel, issuing directives to others on their behalf, and relieving the manager of administrative matters.
May begin performing duties related to traditional administrative functions, such as property control, purchasing, and safety, in addition to other clerical duties as noted above.
Performs related duties as assigned.

Expected salary: $1886 – 3702 per month USD

Job date: Fri, 23 Sep 2022 22:08:04 GMT