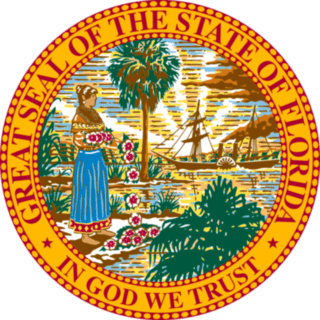 Requisition No: 736401
Agency: Environmental Protection
Working Title: ADMINISTRATIVE SECRETARY
Position Number: 37010865
Salary: $28,000.00 to $35,000.00 (Salary will be commensurate with experience)
Posting Closing Date: 10/15/2022
Administrative Secretary -Career Service
State of Florida
Department of Environmental Protection
Office of General Counsel
Our Organization and Mission:
The Florida Department of Environmental Protection (DEP) is the state's lead agency for environmental management and stewardship – protecting our air, water and land. The vision of DEP is to create strong community partnerships, safeguard Florida's natural resources and enhance its ecosystem.
The Work You Will Do:
The Department of Environmental Protection (DEP), Office of General Counsel (OGC), is seeking to fill an Administrative Secretary position. This position serves as a legal assistant in the Litigation section of OGC and reports to multiple attorneys within the section.
The Difference You Will Make:
The Administrative Secretary will closely monitor all moving parts of the assigned litigation attorney(s) cases, schedule meetings and completes special projects for the Litigation team. This position will create efficiencies, streamline operations, and implement new systems that will add value to the team and the Office of General Counsel.
How You Will Grow:
DEP encourages its leaders to constantly innovate and seek efficiencies. We believe in supporting and encouraging you as you take on important and often complex projects while offering you the opportunity to gain valuable experience quickly.
Where You Will Work:
Tallahassee, Florida's Capital City, lined with rolling hills, oak trees, and canopied roads combines a beautiful natural environment with a modern pace of life. It's no surprise that the City has received awards and accolades as being one of the top 10 cities in the south and recognized as a Tree City. Home to two major universities as well as state government, Tallahassee is a mid-sized city in the heart of Florida's Big Bend. Boasting proximity to the gulf coast, a diverse selection of springs, over 700 miles of trails, award winning cuisine and located not far from larger cities, Tallahassee is a highly desirable location to live, play, and work. Also, with no state income tax, Florida is a great place to work regardless of where you are on the career ladder.
The Benefits of Working for the State of Florida:
Working for the State of Florida is more than a paycheck. The State's total compensation package for employees features a highly competitive set of employee benefits including:
Annual and Sick Leave benefits;
Nine paid holidays and one Personal Holiday each year;
State Group Insurance coverage options, including health, life, dental, vision, and other supplemental insurance options;
Retirement plan options, including employer contributions (For more information, please click
); * Flexible Spending Accounts;
Tuition waivers;
And more!
For a more complete list of benefits, visit .
Pay: $28,000.00-$35,000.00 (Salary will be commensurate with experience). Salary negotiations shall not exceed $37,000.00 per year.
Your Specific Responsibilities:
The Florida Department of Environmental Protection, Office of General Counsel, is seeking to hire an Administrative Secretary who is experienced, organized, and proactive to assist the litigation attorneys. The administrative secretary serves as legal secretary for the assigned attorneys in the litigation section. The administrative secretary formats and finalizes each document, types and files letters, memoranda and other legal document as required. The administrative secretary prepares letters and legal documents based on dictation, handwritten or electronic drafts generated by the attorney(s). These duties require knowledge of the specialized terminology in the area environmental law, as well as the specialized vocabulary involved in the practice of law.

The administrative secretary is responsible for the prompt and proper filing of pleadings, motions, notices and briefs, memoranda of law, exhibits and other legal documents with the appropriate state, federal, appellate or administrative tribunals; preparing, copying, serving or arranging for service of legal documents, including subpoenas, discovery requests on appropriate persons and parties; prepares subpoenas, requests for production and interrogatories; and maintains attorney(s) case files and "reading" files.

The administrative secretary timely and accurately schedules reservations, calendars, and arranges facilities for hearings, trial depositions, workshops, or any other activities as directed by the assigned attorney(s). The administrative secretary retains court reporters through the state term contract. The administrative secretary schedules court reporters to appear and record hearings, trials, depositions, and obtains transcripts as directed by the assigned attorney(s).
Duties and Responsibilities include:
Assists attorneys in discovery and pre-trial matters under attorney supervision.
Assists attorneys in handling assigned cases and delivering other legal services under attorney supervision.
Assists attorneys in trial preparation.
Draft's pleadings, motions, subpoenas, appellate pleadings, and other documents as assigned.
Assists in trial/hearing preparation and strategy development.
Required Knowledge, Skills, and Abilities:
Knowledge of standard legal formats and styles for letters and legal forms.
Knowledge of office procedures and practices.
Knowledge of the principles and techniques of effective communication.
Knowledge of the methods of data collection.
Skill in typing.
Ability to work independently
Ability to take and transcribe dictation using notes or a dictating machine.
Ability to organize files and other records.
Ability to compile and analyze data for administrative decisions.
Ability to organize and maintain records management systems.
Ability to use correct spelling, punctuation and grammar.
Ability to type letters, memoranda and other standard business forms in correct format.
Ability to operate general office equipment.
Ability to handle telephone calls in a courteous and effective manner.
Ability to plan, organize and coordinate work assignments.
Ability to communicate effectively.
Ability to establish and maintain effective working relationships with others.
Preferred Qualifications:

At least three years of secretarial of office clerical work experience; or
College education from an accredited institution can substitute at the rate of 30 semester or 45 quarter hours for each year of the required experience.
Vocational/technical training in an area of secretarial science or office/business studies can substitute at the rate of 720 classroom hours for each year of the required work experience.
A high school diploma or its equivalent can substitute for one year of the required work experience.
DEP is committed to successfully recruiting and onboarding talented and skilled individuals into its workforce. We recognize the extensive training, experience, and transferrable skills that veterans and individuals with disabilities bring to the workforce. Veterans and individuals with disabilities are encouraged to contact our recruiter for guidance and answers to questions through the following email addresses:
The State of Florida is an Equal Opportunity Employer/Affirmative Action Employer, and does not tolerate discrimination or violence in the workplace.
Candidates requiring a reasonable accommodation, as defined by the Americans with Disabilities Act, must notify the agency hiring authority and/or People First Service Center (1-866-663-4735). Notification to the hiring authority must be made in advance to allow sufficient time to provide the accommodation.
The State of Florida supports a Drug-Free workplace. All employees are subject to reasonable suspicion drug testing in accordance with Section 112.0455, F.S., Drug-Free Workplace Act.
VETERANS' PREFERENCE. Pursuant to Chapter 295, Florida Statutes, candidates eligible for Veterans' Preference will receive preference in employment for Career Service vacancies and are encouraged to apply. Certain service members may be eligible to receive waivers for postsecondary educational requirements. Candidates claiming Veterans' Preference must attach supporting documentation with each submission that includes character of service (for example, DD Form 214 Member Copy #4) along with any other documentation as required by Rule 55A-7, Florida Administrative Code. Veterans' Preference documentation requirements are available by clicking . All documentation is due by the close of the vacancy announcement.

Expected salary: $28000 – 35000 per year USD

Job date: Fri, 23 Sep 2022 22:11:12 GMT