Talent Acquisition Officer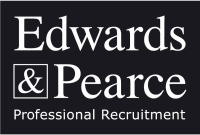 Talent Acquisition Officer
Salary: £23,000 – £28,756

Benefits: 'hybrid' working, excellent benefits package
Location: Hull (central)
This is a great opportunity to work for an organisation that already has an excellent reputation as a 'first-class' employer and considered to be one of the leading organisations to work for in the Humber region. They truly offer an environment that thrives and exists on supporting and developing people! Our client is setting up a new centre of excellence – Talent Acquisition Dept where the focus will be to deliver a pro-active and effective talent attraction strategy linking in with all the departments across the business and looking at talent attraction and retention across the board.
THE ROLE:

Reporting to a highly driven experienced Talent Acquisition Manager and working in a close-knit Talent team the role of the Talent Acquisition Officer will be to build lasting credible relationships with Managers and the HR team supporting on attraction strategies across recruitment campaigns, media, direct sourcing, and pipelining to ensure hiring the right skillsets and capabilities.

Using metrics to analyse previous recruitment campaigns and initiatives, building knowledge to support the Hiring Managers, and working with Hiring Managers to draft innovative and attractive recruitment adverts and supporting documentation.

Create candidate pools through career website speculative applications and CV's.

Take responsibility for candidate management, Develop, and manage external and internal stakeholder relationships. Keep up to date with progress in relation to e-recruitment solutions and bring innovative modern ideas and technology to the team.
THE CANDIDATE:

Previous experience working a modern effective – 'business wide' recruitment Talent role where Talent/HR and other departments worked closely together.

The ideal candidate will be able to demonstrate success in the role and be able to discuss initiatives, strategies and campaigns that were successful.

Strong IT skills (Microsoft office, Excel, PowerPoint, willing to learn new systems).

Essential to be able to demonstrate experience of and familiarity with a variety of social media platforms.

A strong team player and someone who can work effectively in a hybrid or office role.

Can demonstrate the ability to identify and use a range of data with the ability to combine various data types to produce reports and perform basic analysis.

Excellent stakeholder management skills and can demonstrate credibility and success.

Excellent background in talent management (attraction, retention, management).

CIPD 3 or 5 (or willing to study to obtain qualification).
THE CONSULTANCY:

Edwards & Pearce acts as an employment agency for permanent recruitment and an employment business for the supply of temporary workers. Edwards & Pearce is an Equal Opportunities Employer.

Expected salary: £23000 – 28756 per year GBP

Job date: Sat, 24 Sep 2022 04:49:02 GMT