Temporary Talent Acquisition Admin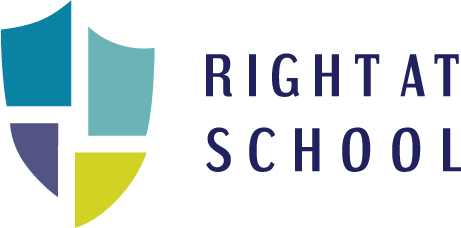 Job Description:
Right At School provides safe, engaging, and meaningful in-school and extracurricular programs to enrich the lives of students, give parents peace of mind, and enable schools to focus on their academic mission. With the support of our amazing team, we've grown at an exciting rate, achieving 50-75% growth year after year since inception.
About the Role:
Due to our continued growth, we are adding a temporary Talent Acquisition Admin role to our talent acquisition team to help us continue to evolve how we hire and engage newly hired employees to create a seamless onboarding experience as we get hired for fall! If efficiency and love for candidate engagement is your passion, look no further.
In this role, you'll be an important contributor to our sourcing and onboarding efforts. You will partner with a team of veterans and hungry newcomers alike who are helping Right At School rapidly grow our reputation as the best place to work! You will be a wizard with words (send email communication throughout the onboarding journey, chat on the phone, and more), a detail-oriented coordinator (helping us stick to timelines and deadlines), interested in tech (working within our hiring platform and setting up video calls for support), and eager to jump in and help out whenever and wherever!
Our ideal candidate is eager to roll up their sleeves and help us execute successful administrative sourcing and onboarding strategies in a variety of digital and traditional channels. So if you're a self-starter who likes to work in a fast and agile environment with big sky-high goals, then give us a shout!
Requirements:
As a temporary Talent Acquisition Admin, you'll:
Consult with talent acquisition partners to recognize the open job ads within our ATS and Indeed and/or LinkedIn
Assist in transferring resume applications from external job boards into our ATS, Workable
Update candidate profiles as necessary with accurate contact information
Use various candidate platforms (including Indeed and Circa) to source candidates for multiple regions
Provide excellent customer service while assisting applicants and pre-hire candidates
Utilize Paycom HCM platform to support hires during their "pre-employment" process while assisting in keeping the new hire queue up-to-date
Cultivate strong working relationships with field leaders and talent acquisition partners, and provide progress updates for new hires
Assist with additional recruitment tasks and projects as needed
Compensation starting at: $20/hr.
Benefits:
What You'll Love About This Role:
Free childcare! Enroll your eligible children in any Right At School after-school program tuition-free so that you can focus on your career knowing your children are in good hands!
Develop new technical and leadership skills
We actively promote from within and provide opportunities for professional development as learning does not stop at Right At School
Ability to make a measurable impact for RAS
Tickets At Works – discounts on entertainment, hotels, amusement parks, and more
Reshaping the new hire experience for all!
One of our core values is being "locally-inspired." We will follow the guidance of our State and school district level partners in regard to any COVID-19 vaccination and/or testing requirements they may put in place. In some areas this may mean that employees are required to be fully vaccinated against COVID-19 in order to work in schools (except where medical or religious exemptions may apply). Employees are also required to wear masks at all times during work hours, regardless of vaccination status.
Here at Right At School, our commitment to equal opportunity runs deep. We really mean that. To achieve our goals, we need to work hard to create a diverse workforce so we can reach as many students, parents, and schools as possible. We embrace the uniqueness in everyone and we encourage each individual to be their true selves. Your age, skin color, beliefs, sexual orientation, nationality, disability, parental status, vet status, gender identity are valued here. We do not stand for discrimination or harassment of any kind. Come as you are.
#CEOF1

Expected salary: $20 per hour USD

Job date: Sat, 24 Sep 2022 07:15:22 GMT