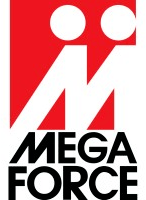 Mega Force Staffing of Statesville, NC is Now HIring for the following positions:
General Purpose-Administrative Clerk
Admin/Clerk will maintain company policies/procedures, will perform functions that include, but not limited to. Performing shipping and receiving responsibilities that include arranging deliveries and shipments within the Warehouse. Must have a great eye for detail and basic math skills. Individual must also have adequate clerical skills to update records and follow up with suppliers. The goal is to ensure we ship and receive the correct packages and stock them appropriately.
Main Job Tasks and Responsibilities
Assisting with making sure that all shipping deadlines are met.
Auditing mis-ship reports
Ensuring proper training of associates on operational processes.
Processing key shipments and scan reports as needed.
Researching shipping discrepancies
Handling special assignments as needed.
Performing related duties as assigned.
Collaborate with staff to list expected shipments and deliveries
Ship and Receive freights and sign paperwork upon receipt and deliveries
Inspect contents to ensure they are undamaged
Verify packages according to order and invoices (quantity, quality, price etc.)
Contact supplier or shipper if a mistake is identified
Assume responsibility for returning unsatisfactory shipments or receiving replacements
Label deliveries and allocate them to their designated place
Ensure invoices are signed and paid for satisfactory deliveries
Maintain accurate records and assist in inventory control
Education and Experience
Proven experience as shipping and receiving admin/clerk or similar position
Working knowledge of computer programs for entering data-IMS-Experienced Microsoft Office
Solid understanding of health and safety regulations
Basic math and recording abilities
Excellent organizational skills
Great communication and interpersonal abilities
Keen eye for detail
High school diploma
Qualified Applicants please call (704)872-0132 or apply at megaforce.Com

Expected salary:

Job date: Thu, 22 Sep 2022 22:40:21 GMT